Our Story
KPU has been serving Ketchikan since 1935. We are proud to be locally and municipally owned, with local customer service, management, technicians, engineers, and a 7-day-per-week local help desk. KPU built and owns Ketchikan's fiber-to-the-home fiber optic network that not only serves all of Ketchikan, but also connects to Seattle via our own undersea fiber optic cable.
Despite our remote island location, KPU's network and communications products, fiber optic network, and high-speed, symmetric internet are just as—if not more—advanced than the services found in the lower 48.
Totally local. Simply better.
As a locally owned company — with all local employees — we are totally and only focused on serving YOU, the Ketchikan community. Our revenue is reinvested back in the local economy, and we support local businesses.
We operate one of the most robust fiber-to-home local networks in Alaska. With KPU's fiber service, you'll be connected via fiber all the way to Seattle – which means world-class Internet and dazzling television service.
Serving our community
When you live on a remote island, community is everything. We're proud to deliver the high-speed connections and cutting-edge communications technologies local residents and businesses need, and we're dedicated to making Ketchikan a great place to live, work, and visit.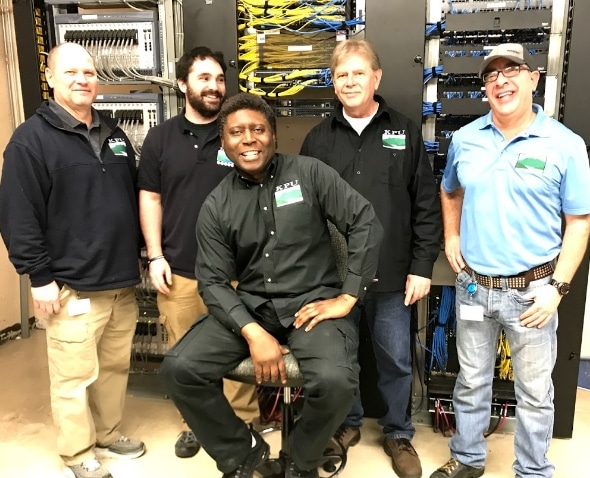 Our dedicated KPU team
All KPU employees are members of the Ketchikan community, just like you. We are your friends and neighbors, volunteering, coaching, and helping others when we are not hard at work providing the most advanced fiber network in Alaska.